Event Date:
Friday, October 18, 2019 - 6:30 PM
Location:
Weylin, 175 Broadway, Brooklyn, NY 11211
A benefit to support vital nonprofit changemakers across Brooklyn
Proceeds support Brooklyn Community Foundation's Community Fund, which provides a flexible source of support for the Foundation's strategic initiatives including grantmaking, advocacy, and leadership work in the borough.
---
We are offering a limited number of Community Tickets and Tables at a discounted rate for our nonprofit partners.
---
About Our Featured Speakers
Stacey Abrams is a New York Times bestselling author, serial entrepreneur, nonprofit CEO and political leader. After serving for eleven years in the Georgia House of Representatives, seven as Minority Leader, in 2018, Abrams became the Democratic nominee for Governor of Georgia, when she won more votes than any other Democrat in the state's history. Abrams was the first black woman to become the gubernatorial nominee for a major party in the United States. After witnessing the gross mismanagement of the 2018 election by the Secretary of State's office, Abrams launched Fair Fight to ensure every Georgian has a voice in our election system. Over the course of her career, Abrams has founded multiple organizations devoted to voting rights, training and hiring young people of color, and tackling social issues at both the state and national levels, including Fair Count, to ensure that the 2020 Census is fair, accurate, and counts everyone.
She is a lifetime member of the Council on Foreign Relations, the 2012 recipient of the John F. Kennedy New Frontier Award, and a current member of the Board of Directors for the Center for American Progress. Abrams has also written eight romantic suspense novels under the pen name Salena Montgomery, in addition to Lead from the Outside, formerly Minority Leader, a guidebook on making real change. Abrams received degrees from Spelman College, the LBJ School of Public Affairs at the University of Texas, and Yale Law School. She and her five siblings grew up in Gulfport, Mississippi and were raised in Georgia.
---
Elaine Welteroth is a New York Times bestselling author, award-winning journalist, and the former Editor-in-Chief of Teen Vogue. Throughout her magazine career Welteroth broke new ground as the youngest person and the second African-American to hold this title in Condé Nast's 107-year history. Under her leadership, Teen Vogue notably increased coverage of news and politics, encouraging readers to become civically engaged, specifically during the 2016 U.S. presidential election. She's now a leading expert, advocate and voice for the next generation of change-makers. She has written for the hit show Grown-ish and has appeared on-camera for a range of media outlets including ABC News and Netflix. She can currently be seen as a judge on Bravo's Project Runway alongside Brandon Maxwell, Nina Garcia, Christian Siriano and Karlie Kloss. Welteroth just released her first book this summer, More Than Enough, published by Viking Press.
---
Featuring Food by Our Grantee: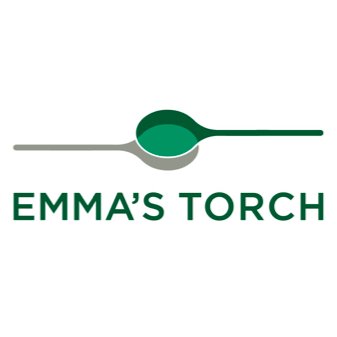 Beer generously provided by:
Wine generously donated by Diane and Joseph Steinberg
Can't attend?
Please consider a donation in support of our Community Fund!